Travel Service - travel agency Nikolaev
Travel services in all directions of the world
Opti Travel: the history of one of the best travel brands in Ukraine
The company started its activities in 2017 under the name "Optima-travel". The travel agency is part of an international group of companies united under the auspices of the parent brand Opti Global.
The company was named Opti Travel Service in 2019 when the multinational company rebranded and expanded its business.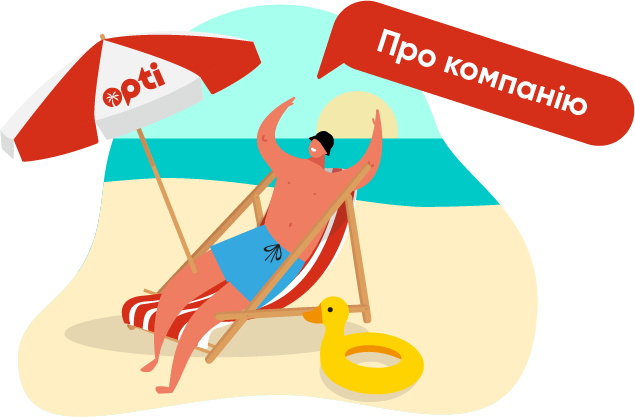 How is Opti Travel Service different from hundreds of other travel agencies?
The agency organizes corporate, group and individual travel around the world.
Our company is a service belonging to the Opti Global group of companies - brands with 16 years of history. We are represented in 36 cities of Ukraine, Lithuania and Poland and serve millions of clients.

Opti Travel Service provides the largest discounts on the market for regular partners.

We are loyal to our customers and are ready to provide access to other services in our ecosystem (transportation, security, etc.) at reduced prices.

Our travel service is available 24/7 and supports clients around the world.
Opti Travel Service: our services and benefits
Only in Opti Travel Service you can get exclusive additional services upon request: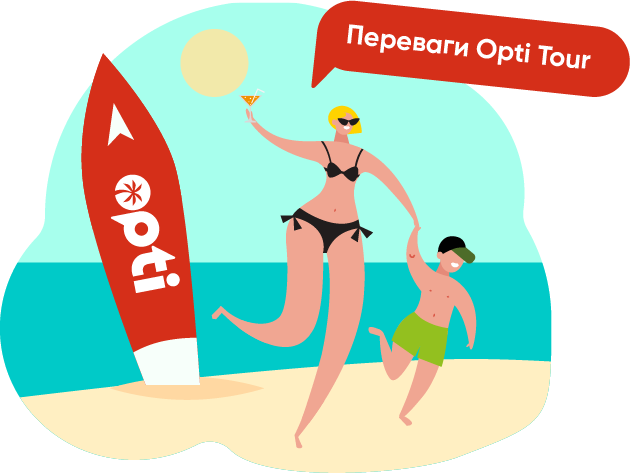 Corporate tours

group tours

Individual tours;

Exclusive optional tours

Shopping trips;

Organization of couch sessions;

Individual tours;

Booking and sale of air tickets

Organization of transfer and escort

Organization of charter flights
The Opti Group of Companies gives gifts to each Travel Service client.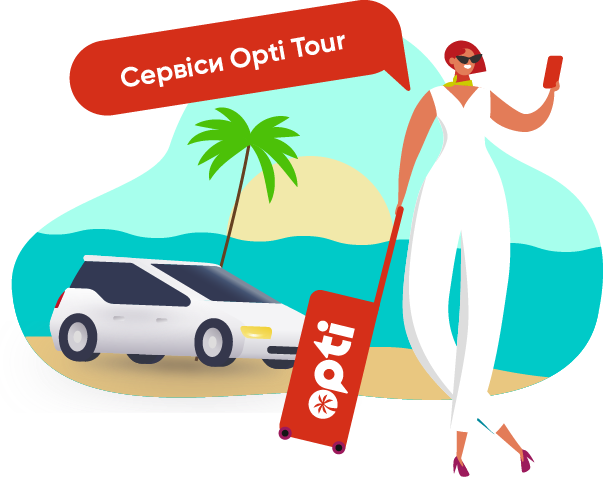 Opti Global is represented in three countries: Ukraine, Poland and Lithuania. We are constantly developing and provide dozens of services for individual and corporate clients.
Our customers always get more because our ecosystem is not only able to meet the basic needs of customers. Opti thanked new and returning customers for their commitment.
According to corporate rules, the group of companies provides all Opti Travel Service clients with a free transfer to the airport!