Opti Safe - security individuals and legal entities Kyiv
Security company Opti Safe - a guarantee of security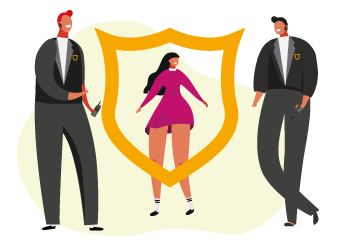 Opti Safe is more than a security company. This is a collaboration of specialists and experts, united by a common goal - to guarantee the safety of their customers. High work efficiency is achieved through the professionalism and experience of employees, as well as through the introduction of innovative approaches. The activities of Opti Safe ("Opti Safe") are the physical protection of objects of private and state ownership, the provision of services for the protection of individuals, the organization of rapid response, the installation of fire and burglar alarms, as well as video monitoring systems.
Popular company services:
Apartment security . The service combines three areas: protection against penetration and attacks; protection against fires, leaks and leaks; prompt departure of the response team. The main element is a wireless security system connected to the security console.
Home security . The company's engineers install motion sensors and install elements of the video surveillance system in such a way that the entire perimeter of the territory is under constant control.
Shop security. The service involves the installation of a security alarm, an alarm button, as well as the organization of comprehensive protection. The company works exclusively with licensed devices.
Warehouse security . Opti Safe specialists will conduct a detailed audit to identify weaknesses in the facility's security system, suggesting reliable options for their elimination.
Office security . All equipment used in the security system is easily integrated with mobile devices and is under warranty service.
Video control systems / access control systems. Installation of equipment is carried out in all types of residential and non-residential premises, as well as outside protected facilities. A multifunctional control system promotes collective discipline.
Physical security . Opti Safe employees have undergone rigorous selection and special training, and also have a high level of stress resistance. They are well equipped and work closely with rapid response teams.
Opti Safe LLC was created through the merger of three successful companies: the Opti group of companies, Max Security LLC and Kononchuk & Partners law firm. The organization's activities are licensed and certified.
Opti Safe benefits
Many years of experience in the security industry
Loyal tariff policy, promotional offers, discounts
Highly qualified employees of all levels
Effective interaction with law enforcement agencies
Guaranteed confidentiality
Strong legal support
Powerful material and technical base
Security company Opti Safe ("Opti Safe") is a reliable partner who can be trusted with the safety of family, home and business