Сargo transportation Opti Kropyvnytskyi
We offer high-quality services in the field of freight transport and ensure their reliability. The load is always delivered on time and safely, and experienced drivers are one of the main priorities of the company. In case of issues and clarifications, a manager comes to the rescue, which coordinates the further actions of the drivers.
Bus up to 700 kg. Length 2.4 m, height 1.5 m, width 1.5 m, volume 5 m3. Delivery 110 UAH, minimum order 2 hours + delivery 330 UAH, more than 10 km - 9 UAH/km, additional address 60 UAH, 2 passenger seats. Outside the city 20 hryvnias/km.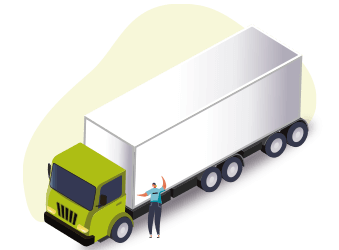 Opti carries out freight transportation in Ukraine of any complexity. We help with the delivery of cargo small, medium, large business and private individuals. We transport volumetric, prefabricated, small-sized goods, including fragile items and perishable products.
The task of our company is to build honest, business relationships with customers. For 16 years, we have been working in the field of transport logistics and freight traffic throughout Ukraine.>
Opti services:
apartment relocation;
garbage removal;
Office Moving;
Furniture, Piano, Things;
cargo transportation in Kiev;
Services of loaders.
Truck order.
Types of cars: Gazelle, Gazelle-Tende, ZIL, Sprinter, Fura and others.
Why it is advantageous to order a cargo shipping service in Ukraine in our company:
We develop optimal routes for saving time and resources;
Organize loading and unloading;
We select the car in accordance with the needs of the customer
Opti has offices in 37 cities of Ukraine. Geography of freight transport includes all regions of Ukraine.

Freight transportation depends on a number of factors:
volume and type of cargo;
path distance;
Auxiliary services: Download / Unloading.
Opti is a reliable partner offering fast freight transport in Ukraine at optimal prices